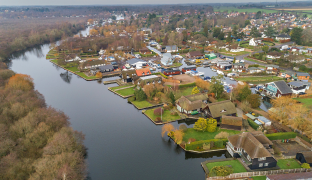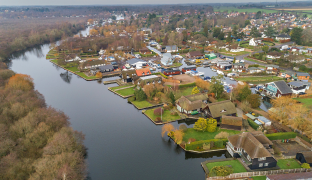 Why Choose Waterside?
Waterside Estate Agents have been the region's only agent specialising in the sale of waterside homes since 2004.
In that time we have successfully handled the sale of hundreds of properties throughout the Norfolk Broads, on or near the water, enabling us to offer our clients the benefit of our unrivalled experience, comprehensive knowledge and unique understanding of this exceptional section of the property market.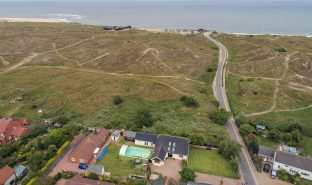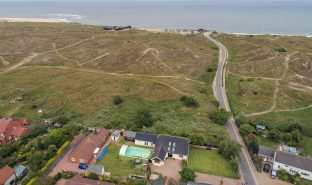 Local knowledge
We are based in Potter Heigham, in the heart of the Norfolk Broads. That means we are within easy access of the Norfolk Broads, the Norfolk coastline and Southern Broads.
We specialise in properties on or near the water.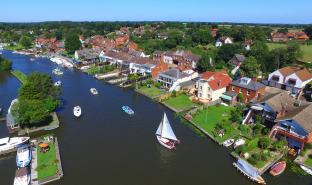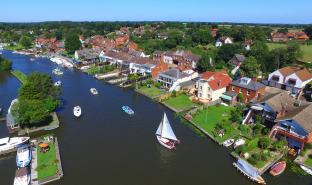 Personal attention
We want to make sure that you receive the best level of customer care.
We offer you personal attention, detailed, well-researched advice and regular feedback, along with the benefit of unrivalled knowledge, experience and understanding of this very special section of the housing market.
Comprehensive Online Marketing
Buyers from all over the country continue to be attracted to the beauty of the Broads.
We offer comprehensive online exposure across all the major property portals to guarantee access to the greatest number of potential buyers.
You can find us on Rightmove, Zoopla, Primelocation, OnTheMarket and Homes24 as well as our own highly effective web site, enabling us to offer local yet truly global exposure.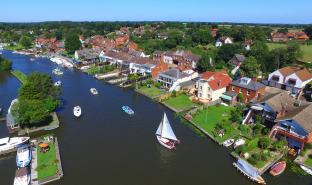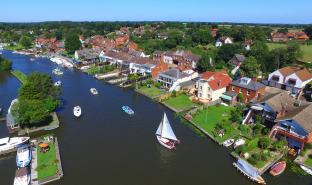 Access to an extensive and specialist mailing list
We have an established mailing list of clients looking exclusively for property on or near the water.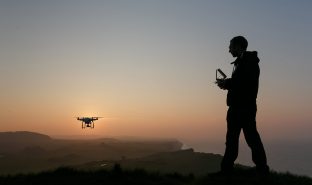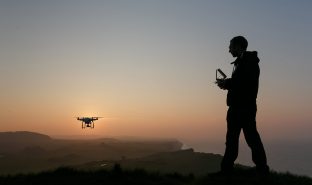 Aerial Photography
For many of our properties, we use aerial photography to give clients the full picture, and to showcase your property from every angle.
Find out more about our aerial photography services…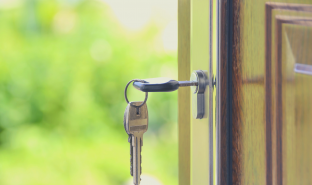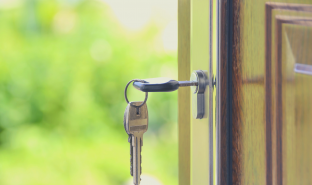 Virtual viewings
Our virtual tours allow clients to view your property from their mobile or computer before visiting in person.
Find out more about virtual viewings…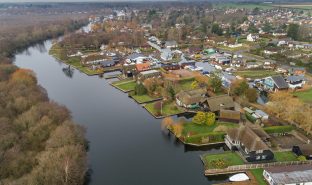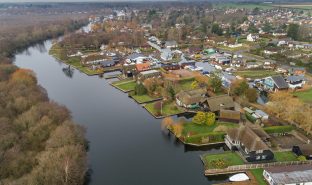 High quality presentation
You want to be sure that your property is showcased to its best. Our high quality brochures present your property at its best using professional photography, often incorporating aerial photography to show off your home at its best.
We will also be pleased to arrange for an Energy Performance Certificate and floorplan from our professional team.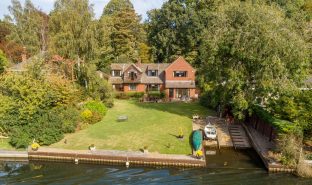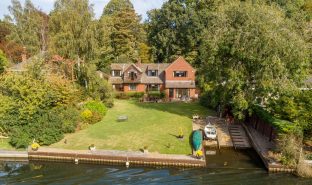 No sale, no fee and upfront costs
We want to make sure that you know what the costs are right from the start.
There are no hidden extras.
And if we don't sell your property, there's no fee to pay!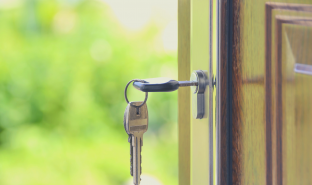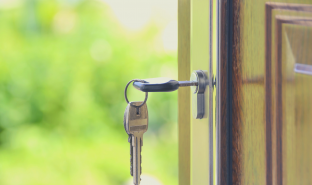 Selling advice
We will guide you through the property marketing process, including advice on getting your property market-ready
Once your property is on the market, we will help you along the way with the conveyancing process.
Find out more about selling your property in our Guide to Selling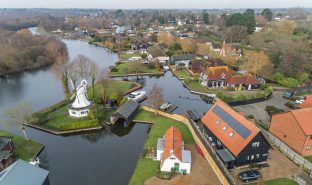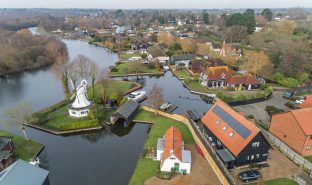 Thinking of letting your property?
Many of the properties that we market lend themselves perfectly as holiday homes.  We have partnered up with Broads Escapes to offer a letting service.
If you are interested in letting out your holiday property, contact us, or check out our property letting page.
Find out more
Contact us for a free no obligation valuation
Here's what our customers say…
"Great service, great bunch of people! That just about sums it up!"
Mr T and Mrs K Blake
"We can't really see how you could improve the service provided. Philip, Robert and Joy were excellent throughout, very helpful and polite at all times. We can't thank you enough."
Mr and Mrs Howard
"I was very happy with the service received from Waterside as a purchaser. Robert and Philip are extremely knowledgeable. They facilitated and nudged the process along as required and were accommodating particularly given the pandemic situation. I would recommend their services."
Mr Morris
"Excellent service during difficult times. Very good communication and lots of effort put into chasing the slower members of the chain."
Mr Walker
"Excellent support from everyone at Waterside during the sale of our property. From the outset, with superb marketing, followed by great communication, chasing and support, we received excellent service. This is the third occasion we have used your services and would have no hesitation in doing so again, should the need arise. Many thanks "
Mr and Mrs Munday
"We were very satisfied with the service we received from Waterside. Robert was very helpful at pushing the sale along and kept in touch regularly. Thank you for all your help."
Mr Littleboy and Ms Chesham
"Philip, many thanks for all you and your colleagues have done to bring our property to a conclusion, and for keeping us well informed of the situation."
Mrs Atkinson
"I can't thank you enough for all the time and effort you have taken to make everything easier for me, being on my own at 81 years old, I could not have managed on my own. The care and attention you haven given me could not have been more, even getting me bread and milk during lockdown. A big thank you again. "
Mrs Whitbrook
"Once again you've given us a very good service, and on this occasion a very quick sale. Many thanks for all your help."
Mr and Mrs Avery
"I found the Waterside team very helpful, they are always in touch with updates and advice. Nothing was too much trouble. They did a great job with a difficult property, I can't thank them enough. Well done."
Mrs Gardner
Previous
Next