Testimonials
Here's what some of our clients say about our service...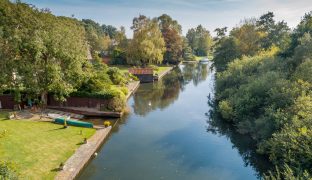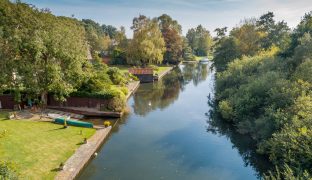 "Thank you so much for all the hard work you have put in to help push the sale through for me in record time. I really appreciate how accommodating and helpful you have all been."
Ms Fox
"Thankyou Waterside for selling my property. I have found the whole experience very helpful and no complaints. 10 out of 10 from me. "
Mr Britton
"May we thank everyone at Waterside Estate Agents for making the selling of our home a very simple process for us. The potential buyers were vetted so that there were no time wasters. Everybody who was booked to come arrived on time. The photos etc were done very professionally without any fuss. We never chased anything relating to the sale, Waterside did everything that needed to be done. Everyone in the office was friendly and so helpful. We would definitely recommend Waterside to people looking to sell. First class service. THANK YOU."
Mr and Mrs Greatbanks
"There was a consistently professional approach to the sale. Good attention to detail from start to finish."
Mr and Mrs Boast
"Waterside Estate Agents were very efficient with good communications and did their very best to secure the best price possible for our property. We are very pleased with the level of service and would have no hesitation in using them again. "
Mr and Mrs Wilkes
"It would be hard to improve your service as I have been kept up to date with information at all times during the sale of my property. As we live some three hours away from the recent property sale it was greatly appreciated that local tradespeople were arranged by yourselves to enable the sale. Great to deal with Philip and Robert with their help and knowledge of the property. "
Mr and Mrs Staines
"Excellent service from the Waterside Estate Agents team. Phil and Robert worked together to actively follow up enquiries and kept us updated on sales interest right through to completion. We couldn't have asked for better support."
Mr and Mrs Tredwell
"The team at Potter Heigham were very friendly, approachable and professional. The whole process of buying our mooring plot went very smoothly and I would recommend using Waterside. Thank you."
Mr Dangerfield
"Waterside Estate Agents provided us with a first class service on the sale of our mooring plot. We were informed of all viewings and cannot fault any of the process. Communication between us, our purchaser and the agents was constant and informative. We would not hesitate to use Waterside in the future. "
Mr and Mrs Thomas
"Throughout the whole process of selling our property Waterside provided a very professional approach to the whole process. The response to our original enquiry was prompt and the service provided by Philip and Robert was excellent. We were kept appraised of the progress of the sale on a regular basis."
Mr and Mrs Thornton
Property Alerts
Subscribe and receive email alerts of new and updated properties.