Testimonials
Here's what some of our clients say about our service...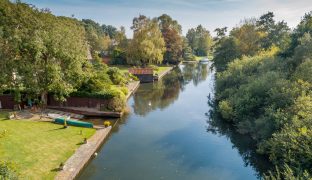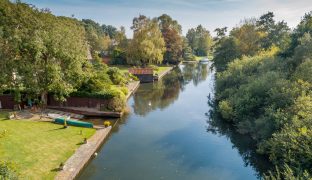 "Waterside Estate Agents provided us with a first class service on the sale of our mooring plot. We were informed of all viewings and cannot fault any of the process. Communication between us, our purchaser and the agents was constant and informative. We would not hesitate to use Waterside in the future. "
Mr and Mrs Thomas
"Throughout the whole process of selling our property Waterside provided a very professional approach to the whole process. The response to our original enquiry was prompt and the service provided by Philip and Robert was excellent. We were kept appraised of the progress of the sale on a regular basis."
Mr and Mrs Thornton
"Moving house is always stressful, so having a cheerful and efficient estate agent to turn to lessens the anxiety. Although we were the purchasers, we felt able to contact Waterside when we needed information etc from the vendors or for liaising between solicitors. Waterside were friendly, professional and dealt with everything in a timely manner. Thank you Robert and Philip for your assistance and rest assured we will consider Waterside as our agents when we come to sell our beautiful property – hopefully not for a long while yet though!"
Mr and Mrs Smith
"The team kept us up to date with progress throughout the purchase and were always responsive and helpful. Robert understood our requirements for our new home and contacted us immediately when the right property came on the market. We are delighted with our new home. Thank you!"
Mr and Mrs Walters
"We are very pleased you managed to bring the sale of our property to a successful conclusion after a false starts a couple of years ago, then Covid etc. We have been very happy with all our dealings with Waterside. "
Mr and Mrs Edmonds
"Wonderful, efficient and friendly service. A big thank you to Philip and Robert, who were always enthusiastic and helpful."
Mr and Mrs Aldred
"Once again an excellent service from Waterside. We put our house on the market and had three offers within the first week. The offer that we chose progressed well to completion. During the process we were regularly kept up to date with progress. Particular thanks must go to Robert who acted with complete professionalism throughout. Our thanks also go to Philip and Joy who make up this formidable team. We highly recommend this estate agency and will use them again in the future if/when the occasion arises. "
Dr and Dr Williams
"I found Philip and Robert friendly and approachable. Calls were always returned and I thought the service provided was very good. I am currently instructing them to undertake holiday letting at my new property. "
Mr Kinnear
"We both appreciated the time that Philip spent with us at the property and his helpful comments. We were also very impressed with the way the particulars were presented, both photos and description were accurate and clear. We have used Waterside four times now, purchasing two properties and selling both properties and feel the service has improved in that time. "
Mr and Mrs Sharman
"Excellent customer service with our sale. Kept us up to date at all stages and proactively chased to keep completion on track. We would not hesitate to recommend Waterside."
Mr and Mrs Lomax
Property Alerts
Subscribe and receive email alerts of new and updated properties.