Testimonials
Here's what some of our clients say about our service...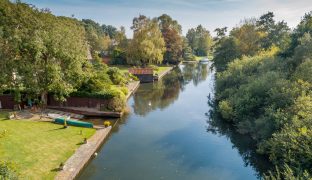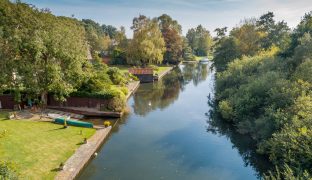 "I thought your service was very good, and in my opinion didn't need improving. You kept me well informed and any questions I asked you were willing to help me with. Your service was always friendly on the phone and in the office. I will certainly recommend you, and if the need arises will be happy to use your services again."
Mr Terry
"We have used Waterside several times as Philip and his team always offer a first class service from start to finish. Many estate agents tend to let things ride after an offer is received but they continue to be on the ball, regularly chasing all other parties in the chain, which in the current Covid situation can prove difficult as most solicitors are working from home. They are extremely professional at all times and I would not hesitate to recommend them and use their services again. Many thanks "
Mr and Mrs Cullumbine
"From the first viewing to completion the service provided by the Waterside team has been exemplary. Nothing has been too much trouble and our queries were answered swiftly and effectively. Robert has been a credit to the business, so a huge personal thanks to him. Thank you Waterside, great service, great team."
Mr and Mrs Dixon
"Thank you Philip, Robert and Joy, it was a pleasure to deal with you. Now that I have moved in, the hard work starts! "
Mr S Land
"Thank you for your help with our property, we would not hesitate in recommending you."
Mrs Cole
"The sale of our cottage turned out to be a difficult process, not helped by the restrictions caused by Covid. The service which you provided was excellent and we particularly appreciated the way in which you pursued issues with clients, solicitors and surveyors. "
Mr and Mrs Bainbridge
"We have been very happy with your handling of the sale of our holiday bungalow, under very difficult conditions, having to rely on email and phone calls. We would happily recommend your services to other sellers."
Mr and Mrs Wright
"Thank you for all your help. We were very impressed with Robert, when he showed us several properties. He was very professional. If we can, we will always recommend Waterside to friends who are buying or selling property. "
Mr and Mrs Manton
"Great service, great bunch of people! That just about sums it up!"
Mr T and Mrs K Blake
"We can't really see how you could improve the service provided. Philip, Robert and Joy were excellent throughout, very helpful and polite at all times. We can't thank you enough."
Mr and Mrs Howard
Property Alerts
Subscribe and receive email alerts of new and updated properties.