Testimonials
Here's what some of our clients say about our service...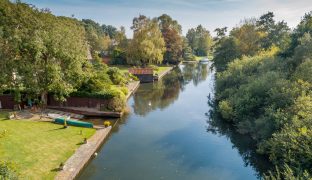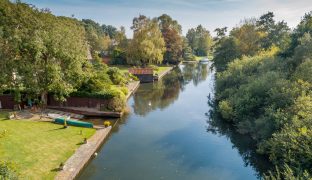 "Thank you for all your help. We were very impressed with Robert, when he showed us several properties. He was very professional. If we can, we will always recommend Waterside to friends who are buying or selling property. "
Mr and Mrs Manton
"Great service, great bunch of people! That just about sums it up!"
Mr T and Mrs K Blake
"We can't really see how you could improve the service provided. Philip, Robert and Joy were excellent throughout, very helpful and polite at all times. We can't thank you enough."
Mr and Mrs Howard
"I was very happy with the service received from Waterside as a purchaser. Robert and Philip are extremely knowledgeable. They facilitated and nudged the process along as required and were accommodating particularly given the pandemic situation. I would recommend their services."
Mr Morris
"Excellent service during difficult times. Very good communication and lots of effort put into chasing the slower members of the chain."
Mr Walker
"Excellent support from everyone at Waterside during the sale of our property. From the outset, with superb marketing, followed by great communication, chasing and support, we received excellent service. This is the third occasion we have used your services and would have no hesitation in doing so again, should the need arise. Many thanks "
Mr and Mrs Munday
"We were very satisfied with the service we received from Waterside. Robert was very helpful at pushing the sale along and kept in touch regularly. Thank you for all your help."
Mr Littleboy and Ms Chesham
"Philip, many thanks for all you and your colleagues have done to bring our property to a conclusion, and for keeping us well informed of the situation."
Mrs Atkinson
"I can't thank you enough for all the time and effort you have taken to make everything easier for me, being on my own at 81 years old, I could not have managed on my own. The care and attention you haven given me could not have been more, even getting me bread and milk during lockdown. A big thank you again. "
Mrs Whitbrook
"Once again you've given us a very good service, and on this occasion a very quick sale. Many thanks for all your help."
Mr and Mrs Avery
Property Alerts
Subscribe and receive email alerts of new and updated properties.