Testimonials
Here's what some of our clients say about our service...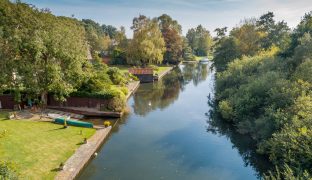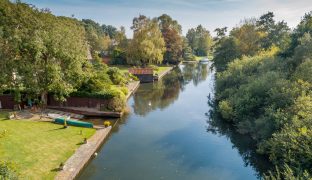 "Your performance during the sale of my property was excellent - 10/10. Telephone calls, keeping me informed of progress etc was much appreciated. I would not hesitate to use you for future sales!"
Mrs Fysh
"Having tried a recently established estate agents in our village and found them extremely wanting, we moved our riverside property to Waterside, which is where we should have gone in the first place. The difference was immediately apparent, we began to actually get viewings and we found both Robert and Philip to be extremely professional. Within a fortnight the property was sold and although subsequently, through no fault of theirs, this did fall through, Philip did not panic, and unlike the first estate agents, who tried to get us to drop the price every week, Waterside remained stoical. Within a very short period we had a host of further viewings and then the property was sold and handed over to the new owners two days after we finished letting it. We cannot thank Waterside enough for their competent and professional handling of the sale of our property and would highly recommend them to anyone. Thanks again."
Mr and Mrs Royall
"Thank you for your assistance in selling the above property speedily and successfully. We were very pleased with your overall presentation of the property, which we felt was very professional and we are sure assisted the sale. We appreciated the positive and professional attitude of Philip and all the staff we dealt with throughout the transition of the sale, along with the regular progress updates. We would be pleased to use your company again, should the need arise, and also recommend your services. Thank you again."
Mr P and Mrs J Munday
"Thank you for all your help in the purchase of our mooring plot. "
Mr J and Mrs B Sills
"Philip and Joy were extremely helpful throughout the transaction, keeping me advised of progress when nobody else would speak to me! If it wasn't for these updates I would not have had any clue as to progress. This was an extremely painful process and involved some very difficult people but Philip and Joy remained professional throughout, and made it easier."
Mrs P Baker
"Thanks for a great job very professional. Nice to be informed all the way through from the start. I was happy to give you the job to sell 'Westerley'. I have used 3 or 4 estate agents in the past, none have been as helpful as Waterside."
Mr R Smith
"Very helpful, Philip handled the difficult bits very well, keeping everyone happy. We would definitely use Waterside again."
Mr and N Mrs A Highton
"Attentive and professional service with good communication throughout. Many thanks to Philip and also to Joy for your advice and support."
Mr and Mrs P Simmons
"Although the sale of our holiday cottage was more complex than we expected, Philip's input and diligence was professional and reassuring. In our experience, lack of appropriate communication can make any legal situation more stressful than needed. However, Philip strived to keep the flow of information intact and progress the sale. Thank you"
Mr P and Mrs D Woodcraft
"Once I sold my London property, Philip and Joy were continually keeping me updated and assured throughout the purchase of the property. Good service all the way! Well done!"
Mr T Harber
Property Alerts
Subscribe and receive email alerts of new and updated properties.