Testimonials
Here's what some of our clients say about our service...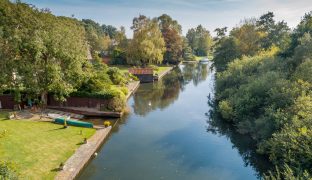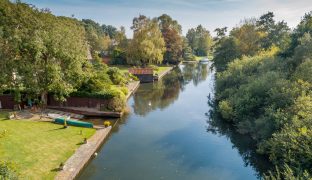 "Thanks for a great job very professional. Nice to be informed all the way through from the start. I was happy to give you the job to sell 'Westerley'. I have used 3 or 4 estate agents in the past, none have been as helpful as Waterside."
Mr R Smith
"Very helpful, Philip handled the difficult bits very well, keeping everyone happy. We would definitely use Waterside again."
Mr and N Mrs A Highton
"Attentive and professional service with good communication throughout. Many thanks to Philip and also to Joy for your advice and support."
Mr and Mrs P Simmons
"Although the sale of our holiday cottage was more complex than we expected, Philip's input and diligence was professional and reassuring. In our experience, lack of appropriate communication can make any legal situation more stressful than needed. However, Philip strived to keep the flow of information intact and progress the sale. Thank you"
Mr P and Mrs D Woodcraft
"Once I sold my London property, Philip and Joy were continually keeping me updated and assured throughout the purchase of the property. Good service all the way! Well done!"
Mr T Harber
"We are experienced property buyers both in the UK and abroad. Waterside are by far the best agents that we have had. Their local knowledge is second to none. Nothing was too much trouble, and they kept us informed of progress on a regular basis. We now understand that buying a Broads property may not be straight forward, many having access and boundary issues; for this reason it is essential to have an agent with good local knowledge. Philip, Joy and Robert guided us through the whole process, advised, and when necessary chased solicitors. We can thoroughly recommend them. Thank you Philip, Joy and Robert for making our dream come true."
Mr and Mrs O'Neill
"Of all the estate agents I have dealt with over the years, you stand out as being the best. It helps, having your niche, but you do what you say you'll do, communicate well and sensibly, and all in all have been difficult to fault. Your help and advice have been much appreciated - thank you for your help."
Mr Gorrod
"Thank you for Philip and Robert. We appreciate all the time and effort leading to the completion of the property. Always friendly, courteous, updating us regularly. It's good to use local agents who know the area too. We thank you too for the time and advice post completion. Trustworthy and efficient. We would recommend your company to others."
Mr and Mrs Hill
"A most professional service, we would recommend your service to all others. Thank you"
Mr and Mrs Beardshaw
"Great communication and very professional service on all three prompt sales!"
Mr and Mrs Croft
Property Alerts
Subscribe and receive email alerts of new and updated properties.