Testimonials
Here's what some of our clients say about our service...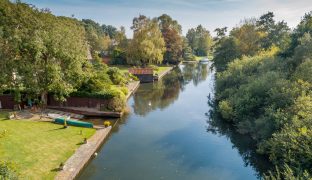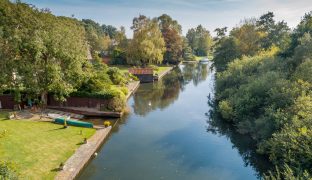 "Many thanks to you all. We felt you did your very best in the sale of our property, and everything went well. We would not hesitate in using Waterside again."
Mr and Mrs Cadman
"We have been very satisfied with your service. From the outset you have behaved professionally, maintaining a helpful but impartial demeanour. You have responded quickly and concisely to all our requests, be that visiting the property or asking for information. You seem to have effectively facilitated between the two solicitors as well as between ourselves and the vendors."
Mr and Mrs Sampson
"We have bought and sold a number of houses over the last 50 years, and the purchase of this property is certainly the best and quickest, with Philip and Joy keeping us informed of progress throughout. Your arrival on our first night with the offer of a blower heater was so kind and considerate, as it was the coldest night of the year. We would certainly recommend you and your services again. "
Mr C and Mrs C Campbell
"You handled the marketing and sale of my property extremely professionally, and were courteous at all times. We appreciated very much that you kept us fully informed of progress and assisted with liaison between all parties. Well done, and thank you. "
Mrs Lewis
"Can't think of any improvements you could make to your service – it was superb! Not sure the sale would have gone the whole way without your patience! Many thanks"
Mr P and Mrs A Goshawk
"Would highly recommend your company, found you all extremely efficient and accommodating. You had to bear with us during an extremely difficult period. As a family things took time, but we got there in the end! Thank you"
Mrs Emanuel
"I would like to place on record my opinion that Philip Wright is the most professional and helpful Estate Agent that I have ever had the pleasure of dealing with. I am not an easy purchaser - I am very demanding of detailed information when purchasing, and I carry out much research myself, but Philip never seems to mind my detailed questions and requests for information. I have attempted to purchase three properties - the first two failed because my own home sale fell through. I was very pleased to complete the purchase of this property. Philip worked very hard to find information for me on this deal - beyond what I would normally have expected from an Estate Agent. If all Estate Agents operated in the same way that Philip does - the Estate Agency business would have a wonderful reputation. The back up from Joy in the office was just the "cream on the cake"; a brilliant team. My wife and I are very grateful for their help and the service they gave cannot be improved!!!"
Mr N and Mrs A Baker-Querelle
"In the 'bigger picture' this was not an expensive transaction. However, from the outset it was evident I would be treated with the same consideration, friendliness and care which one would necessarily expect should the financial parameters be that much higher. It was as seamless as it was painless. Thank you, Philip and Joy."
Mr G Waddington
"AAA service all the way. Nothing was too much trouble. An absolute pleasure to deal with. We would recommend or use your service again, without hesitation. Thank you."
Mr and Mr Wright
"I have to say that I was extremely impressed with all aspects of your service. I would have no problem with thoroughly recommending you to others. Thanks again for all your help, support and patience."
Mr A Payne
Property Alerts
Subscribe and receive email alerts of new and updated properties.