Testimonials
Here's what some of our clients say about our service...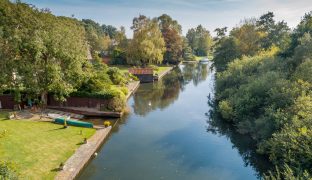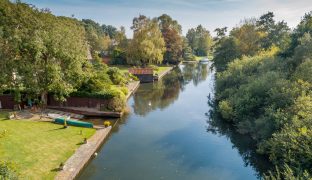 "Very pleased with Waterside. Good advice, great presentation of the house online, and in the brochure. Traditional face to face personal advice and guidance throughout the process. Happy to recommend to anyone."
Mr and Mrs Kibler
"Our mooring purchase was dealt with professionally and smoothly and proceeded without complication and progress communicated to us at all times. Thank you very much for all your help from all staff members and finally we are very pleased with the way this has been handled. We would highly recommend your company."
Mr K and Mrs M Rowden
"rom beginning to end I view the service I have received from Waterside as being first rate. The property details were put online extremely quickly and throughout the sale process I was regularly phoned and kept up to date with events – indeed, because I heard nothing from the solicitor dealing with the sale, I relied on Waterside to let me know what was happening! I would have no hesitation in recommending Waterside Estate Agents to others. Very many thanks."
Mr J Sutton
"Philip Wright, very ably assisted by Joy, gave sound marketing advice with three viewings and a cash purchaser in two weeks. A very difficult sale followed because of land registry issues, which were diligently followed by Philip who kept us informed even though we were in France for 2 weeks. He kept our purchaser happy even though we missed the completion date by 3-4 weeks, no mean feat, resulting in a cash sale. His specialist knowledge of the waterside property market is unsurpassable, and we cannot thank both Philip and Joy enough for their professional approach and attention to detail. We have sold six properties over the last years, and Waterside Estate Agents have been the best by far. Thank you both."
Mr W and Mrs P Smith
"Very professional estate agent that I would recommend to others, a pleasure to deal with. "
Mr Burgoyne and Mrs Pettican
"We are absolutely delighted with the standard of service provided by Waterside. At times I felt it was above and beyond the call of duty. I am pretty sure our sale would not have gone through without their help."
Mrs B Jacklin
"We would like to express our thanks to all at Waterside Estate Agents for the prompt and efficient way the sale of our property at Ludham Bridge was dealt with. We believe the advice we received was sound, the communication we received was excellent throughout the sale process, and we appreciate all the attention given to this transaction. This is the second commercial property that Waterside have acted on for us, and we would have no hesitation in recommending them to others. Thank you!"
Mr R and Mr J Paul
"A very professional and helpful service from Philip and his team. Responsive and proactive. Thanks"
Mr C and Mrs S Pugh
"Waterside have offered a first class service as always. Usually when I sell a property I have to constantly chase the estate agent for update. However, with weekly updates from Philip, this has not been necessary, and I have been kept fully informed throughout."
Mr P and Mrs N Cullumbine
"Thank you for all your help. Very friendly and efficient service, both Joy and Philip have been great to work with. Communication has been excellent with regular updates on transaction progress and all questions have been answered on the same day or next day."
Mr S and Mrs C Stammers
Property Alerts
Subscribe and receive email alerts of new and updated properties.