Testimonials
Here's what some of our clients say about our service...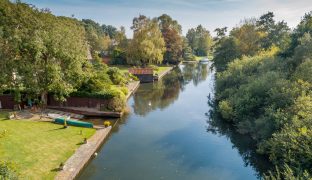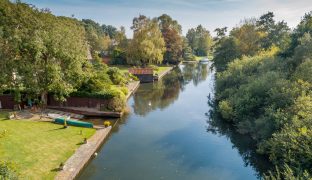 "Very professional estate agent that I would recommend to others, a pleasure to deal with. "
Mr Burgoyne and Mrs Pettican
"We are absolutely delighted with the standard of service provided by Waterside. At times I felt it was above and beyond the call of duty. I am pretty sure our sale would not have gone through without their help."
Mrs B Jacklin
"We would like to express our thanks to all at Waterside Estate Agents for the prompt and efficient way the sale of our property at Ludham Bridge was dealt with. We believe the advice we received was sound, the communication we received was excellent throughout the sale process, and we appreciate all the attention given to this transaction. This is the second commercial property that Waterside have acted on for us, and we would have no hesitation in recommending them to others. Thank you!"
Mr R and Mr J Paul
"A very professional and helpful service from Philip and his team. Responsive and proactive. Thanks"
Mr C and Mrs S Pugh
"Waterside have offered a first class service as always. Usually when I sell a property I have to constantly chase the estate agent for update. However, with weekly updates from Philip, this has not been necessary, and I have been kept fully informed throughout."
Mr P and Mrs N Cullumbine
"Thank you for all your help. Very friendly and efficient service, both Joy and Philip have been great to work with. Communication has been excellent with regular updates on transaction progress and all questions have been answered on the same day or next day."
Mr S and Mrs C Stammers
"This is the second time we have used Waterside Estate Agents and again we found the service and communications excellent, with regular updates on the progress of our purchase – this has been much appreciated. All the staff have always been very friendly, professional and accommodating, and we would recommend them to anyone looking for properties in the area. Thanks again to Philip and the team for assisting in our recent purchase"
Mr C and Mrs A Chapple
"Your knowledge of riverside property sales was invaluable, and helped to bring about a smooth sale."
Mr D Stafford
"We feel that the service provided by yourselves was very good, keeping us informed, where possible, even though we were buyers (not vendors). We would recommend your company. All in all very helpful!"
Mr K and Mrs C Hayes
"A very friendly and professional set up, from first viewing to completion. We would certainly recommend to others."
Mr K and Mrs Bloyce
Property Alerts
Subscribe and receive email alerts of new and updated properties.