Testimonials
Here's what some of our clients say about our service...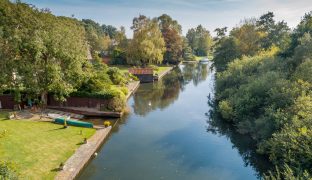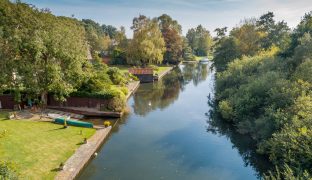 "Service is second to none, and you are well on top of everything. Once again, thank you for the excellent service."
Mr G and Mrs L Hudson
"Philip, many thanks for your advice and guidance during our purchase of Whispering Reeds. Your perseverance and tenacity was very much appreciated. "
Mr P and Mrs Z Hack
"Staff are always very friendly and helpful. Good communication throughout. Would definitely recommend."
Mr T and Mrs J Wheldon
"Thank you to all involved in the purchase! You kept us updated, returned our calls when requested and were at all times pleasant to deal with. We would not hesitate to use you again! We wish you continued success!"
Mrs J Kitt
"A big thank you for your help and efficiency in our purchase, through a difficult and stressful period. We look forward to time in our lovely second home."
Mr and Mrs Aldred
"We were very impressed by the excellent service you gave. You were efficient and reliable and kept us informed of all that was happening during our purchase, keeping in contact with us, the vendors and both solicitors. We would definitely use you in the future."
Mr T and Mrs P Kelsey
"Excellent service throughout. Communication very good, kept us in the loop at all times, very helpful, would definitely recommend and will use ourselves should we have property to sell in the future."
Mr and Mrs Roebuck
"Thank you Philip and Joy at Waterside for selling our Dad's holiday home on the Broads. From first meeting with Philip for the probate valuation, we felt that he would deal with the matter in a professional manner – dynamic enough to ensure a quick sale, but sensitive to the fact that the house had meant a lot to us. We were right on all counts and it has been a pleasant experience rather than a traumatic one. We would have no hesitation in recommending Waterside to other"
Mrs J Finley
"Many thanks to you all. We felt you did your very best in the sale of our property, and everything went well. We would not hesitate in using Waterside again."
Mr and Mrs Cadman
"We have been very satisfied with your service. From the outset you have behaved professionally, maintaining a helpful but impartial demeanour. You have responded quickly and concisely to all our requests, be that visiting the property or asking for information. You seem to have effectively facilitated between the two solicitors as well as between ourselves and the vendors."
Mr and Mrs Sampson
Property Alerts
Subscribe and receive email alerts of new and updated properties.