Testimonials
Here's what some of our clients say about our service...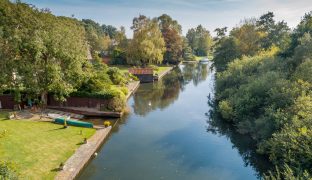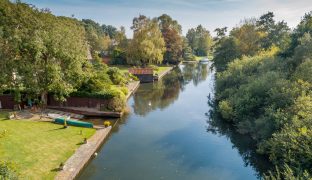 "Many thanks for a really smooth transaction. All of your team have been recently helpful and efficient. "
Dr Jefferies-Beckley
"An excellent and highly professional service from start to finish. Thank you."
Mr Frostick and Mrs Hill
"Professional service throughout, keeping me informed of progress as the sale went along. Friendly and approachable staff. Thanks for helping me achieve the sale of my property."
Mrs Clarke
"Thank you and your team for all you have done with respect to our purchase of the cottage. A protracted transaction, but very pleased to be where we are now. Waterside are an excellent firm with a personal service, not so common nowadays. "
Mr and Mrs Williams
"Thank you Waterside for the professional manner and speed you sold the property, which had been with another local agent for two years. The new presentation pack was 100% the best it could be. Within the first week of being on the market with you we had a buyer and others interested. Thank you Philip and Robert, you are a star; cool, calm and professional, which was a bonus, being hundreds of miles away, leaving everything in your hands. Thanks again "
Ms Titterton
"Philip, Robert and Joy, we are very pleased with the outcome of choosing Waterside Estate Agents for our sale. The team are efficient, polite and helpful, plus very supportive during a stressful time for us, during and after the sale."
Mrs Ford, Mrs Jefferis and Mrs Elliott
"Philip and the team constantly pushed proceedings forward and kept us well informed at every step along the way. We could not have had better agents; friendly, professional, efficient and attentive. We felt completely confident and extremely well looked after. We would most definitely recommend Waterside Estate Agents. "
Mrs Imrie
"A very professional, polite and friendly team offering an honest appraisal, and they got the job done!"
Mr Fitheridge
"We found Waterside very polite and helpful. The staff we met were pleasant and answered all questions given to them. We couldn't have asked for more and certainly would come to you should the need arise. Thank you."
Mr and Mrs Taverner
"Thank you! Very friendly and helpful, all the time, even with my endless concerns and questions."
Mrs Davies
Property Alerts
Subscribe and receive email alerts of new and updated properties.