Testimonials
Here's what some of our clients say about our service...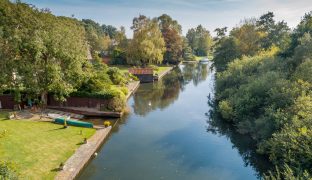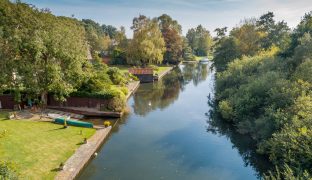 "We are experienced property buyers both in the UK and abroad. Waterside are by far the best agents that we have had. Their local knowledge is second to none. Nothing was too much trouble, and they kept us informed of progress on a regular basis. We now understand that buying a Broads property may not be straight forward, many having access and boundary issues; for this reason it is essential to have an agent with good local knowledge. Philip, Joy and Robert guided us through the whole process, advised, and when necessary chased solicitors. We can thoroughly recommend them. Thank you Philip, Joy and Robert for making our dream come true."
Mr and Mrs O'Neill
"Of all the estate agents I have dealt with over the years, you stand out as being the best. It helps, having your niche, but you do what you say you'll do, communicate well and sensibly, and all in all have been difficult to fault. Your help and advice have been much appreciated - thank you for your help."
Mr Gorrod
"Thank you for Philip and Robert. We appreciate all the time and effort leading to the completion of the property. Always friendly, courteous, updating us regularly. It's good to use local agents who know the area too. We thank you too for the time and advice post completion. Trustworthy and efficient. We would recommend your company to others."
Mr and Mrs Hill
"A most professional service, we would recommend your service to all others. Thank you"
Mr and Mrs Beardshaw
"Great communication and very professional service on all three prompt sales!"
Mr and Mrs Croft
"A fabulous experience buying our new home from Waterside Estate Agents. We have been searching for the perfect property for a couple of years and Robert has accompanied us on many viewings. He is very knowledgeable on the areas where we viewed houses and nothing was too much trouble. Anything he couldn't answer straight away he looked into and got back to us. Philip called us weekly with updates on the chain, which was very helpful and reassuring. We would certainly recommend Waterside to anyone."
Mr and Mrs Baker
"We were very impressed by the professional and attentive attitude of all staff at Waterside. Staff members were always available to show us properties when it was convenient for us to travel to Norfolk and were very knowledgeable and able to answer the copious questions we posed throughout our purchase process. We would highly recommend Waterside Estate Agents and use them again, should the occasion arise."
Dr and Dr Williams
"We were extremely happy with the service provided by Waterside. Efficient, friendly and very proactive – we would not hesitate to use Waterside again."
Mr and Mrs C Rogers
"A very professional service. The initial visit by Philip to view the property was in line with my availability. I advised that my preference was to price the property realistically to maximise the sale opportunity and Philip recommended a reasonable price. Advertising material was quickly produced, agreed with me and published both paper form and internet. Two viewings agreed within the first week and the property was sold to the first viewer at the asking price. Philip was very helpful during the legal process, liaising with solicitors, and keeping me regularly updated from first inspection visit to completion – exactly 13 weeks. A very professional service I would thoroughly recommend."
Mr F and Mrs K Caldwell
"A big THANK YOU for your professional help in the sale of my holiday home, making it nice and easy for me, and keeping in touch with progress of the sale. Excellent service!"
Mrs V Brown
Property Alerts
Subscribe and receive email alerts of new and updated properties.