Selling Your Property: The Conveyancing Process
18 December 2021 in Blog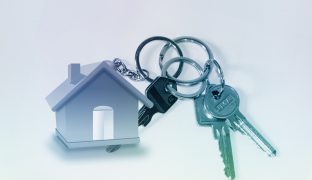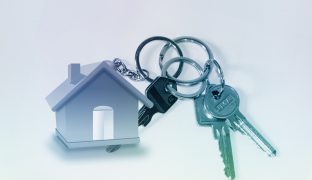 Conveyancing Process for Selling your Property
A guide for selling your property, the conveyancing process - what to do and when.
You've put your property on the market with Waterside Estate Agents, and now you have received an offer that you'd like to accept.
Congratulations!
What happens next?
Here's our simple guide to the conveyancing process for selling your property.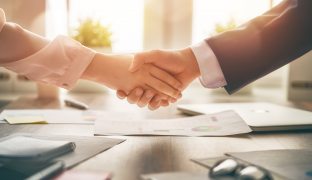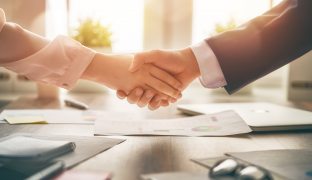 Find a Solicitor
Once you've accepted an offer, we recommend that you appoint a solicitor to carry out your conveyancing, if you haven't already done so.
When looking for a solicitor, find out how much they charge and what their terms are.
We would not recommend using an online conveyancing service; whilst their fees might be cheaper, you won't get the same level of service and it may be a false economy.
We would advise you to appoint a local, experienced Broads-based solicitor for the process of buying a waterside property.  They will have local knowledge of the area and experience with some of the peculiarities that waterside properties may have.
As well as potentially saving you money, more importantly, a local Broads-based solicitor could speed up the process significantly.
Solicitor Instructed
Once you have instructed your solicitor, they will send you a Letter of Engagement and their Terms and Conditions. This letter will outline charges, including any that must be paid upfront.
You should sign and return the letter to your solicitor.
Your solicitor will also ask you to provide photographic evidence and proof of your address. Examples include a driving licence or passport, council tax or utility bill.
Top Tip: The conveyancing process will not start until your solicitor has received your Letter of Engagement and proof of ID, so don't delay this process!
Forms and Paperwork
You will receive a number of forms from your solicitor.  These will include the Property Information Form and Fittings and Contents Form.
You will need to complete these to the best of your knowledge. If you are unsure of any questions, discuss this with your solicitor, and they should be able to assist you.
If you are selling a leasehold property, a Leasehold Information Form will also need to be completed, and you will need to provide a copy of your lease.
A Management Information Pack will need to be obtained from the managing agent. It is good to request this as soon as possible, as it can sometimes cause a delay.
Certificates and Guarantees
You will need to provide your solicitor with copies of any certificates and guarantees included in your property documents.
Examples of information that may be needed include guarantees, building regulations work and warranties.  Your solicitor will advise you what they need.
Utility service history may also be requested.
Contact your Mortgage Lender
You will need to inform your lender, if you have a mortgage, that you are planning to sell the property.  Find out how much is outstanding on the loan and whether there may be a redemption penalty payable.
Your mortgage balance will be paid off on completion unless you plan to port your mortgage, ie transfer it to the next property you are buying.
Top Tip: We would always suggest that you consult a qualified experienced financial advisor or mortgage broker to advise on your own individual circumstances.
Draft Contracts Issued
Once your solicitor has received your initial paperwork and confirmation of instruction, they will start to draw up a draft contract. This draft contract and accompanying paperwork will be sent to the buyers' solicitor for approval.
The draft contract includes:
Details of fixtures and fittings included
Any fixtures and fittings outside the sale
Guarantees, certificates, warranties, planning permission
Survey
The buyer may want to book a survey.  These could range from a quick Homebuyer's visit, or a more thorough buildings survey, which can take several hours.  If a mortgage is required a short visit from surveyor may take place to assess the property's lending suitability.
Enquiries
The purchaser's solicitor will probably raise enquiries/questions relating to the property and search findings.  This may relate to planning, boundary, utilities etc.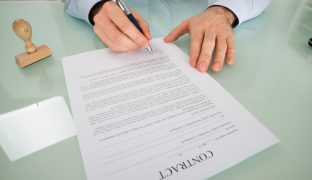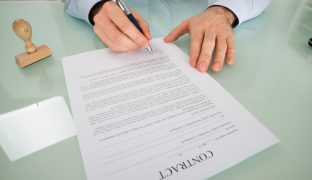 Exchange and Completion Dates Agreed
Once the enquiries/questions have been answered, and both solicitors are content, you and the buyer will be asked to sign the full contract.
Both sides will agree on a date to exchange and completion date.  Sometimes exchange and completion can occur simultaneously.
Exchange of contracts occurs between the two solicitors once everyone is ready to proceed.
Once exchange of contracts has taken place, the buyer's deposit will be transferred.
Plan for the Big Move!
Once you have agreed on a completion date, plan to move as soon as possible.
You may need to organise a removal company.
Top Tip: Remember, certain locations within the Broads may require specific sized removal vehicles.
We will liaise with you before completion day regarding keys and property access.
Completion Day
Once the funds have been received from the buyers' solicitor, the legal documents will be transferred.  Your solicitor will notify formally that completion has taken place.
Once completion has taken place, we will need to arrange for keys to be made available to the new owners.
Your solicitor will then pay any fees (disbursement) in relation to the transaction.  The remaining funds will be transferred to your chosen account.
Other Things to Remember
Have a list of contacts you need, including:
Estate agents
Solicitor
Removal firm
Mortgage lender
Make a note of gas, electricity and water meters.  If you do not live at the property, and are not in the area, we may be able to assist you with this.
We're with you every step of the way!
Agreeing the sale is only part of the process.
We are here to help, and will guide you along the way, and answer any questions that may arise.
Your sale is overseen by a senior member of the team who will liaise on a weekly basis with all parties involved, all the way to completion.
We look forward to selling your property.