Norfolk Windmills
17 February 2023 in Blog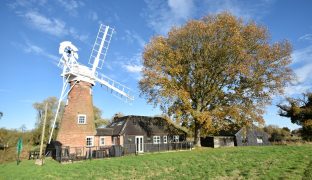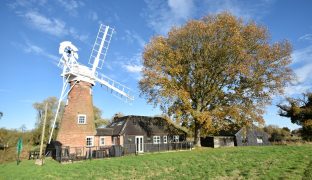 Norfolk Windmills
If the charm and character of waterside windmills or windpumps on the Norfolk Broads tempt you, then look no further!
Windmill or Windpump?
Norfolk is famous for is its windmills. To be precise, most of these are usually windpumps.
The purpose of windpumps was as drainage windmills to keep the land drained. Water from the marshes flowed into drainage dykes where mills pumped the water away into the river.
It is also reputed that windmills were also used to send warning signals for smugglers. The sails warned them of revenue officers looking for contraband in the area!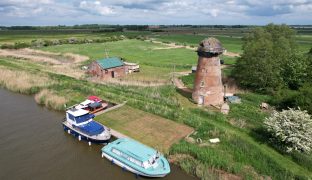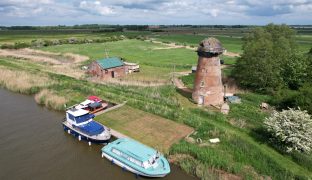 Famous Norfolk Windmills
What do Jonathan Creek, singer James Blunt or even Iron Man Robert Downey Jr have in common?
All three of these people have lived in a windmill. James Blunt was even brought up in one in Norfolk!
Here are some Norfolk Windmills that are being marketed or have recently sold.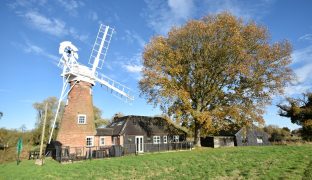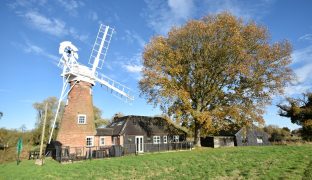 Smallburgh – SOLD
Asking Price £1,000,000
Set in around 2.25 acres with 500ft or private river frontage onto the River Ant is this fully restored four-storey mill in Smallburgh.
This impressive and iconic mill has been restored by the current owners including the cap and sails and was previously run as a successful holiday let.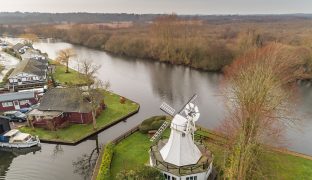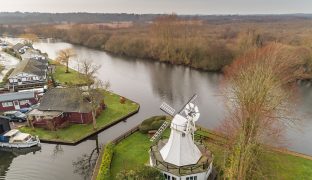 Horning
An iconic Grade II Listed Windmill, set on the main river in Horning.
This property is a successful holiday let.
Repps with Bastwick
Believed to date back to around 1700, the mill was converted to diesel in around 1930.
If you are interested in buying a waterside property on the Norfolk Broads, take a look at Properties for Sale page.
If you are thinking of selling your waterside property, contact us or call 01692 670400.
Property Alerts
Subscribe and receive email alerts of new and updated properties.