Sell your property in the New Year
4 January 2023 in Blog
Is the New Year the right time to sell your property?
Are you thinking of selling your property in the New Year? The waterside property market remains strong in the New Year, and research shows that now is a great time to sell your property.
Demand for properties in the waterside sector of the market has been incredibly strong throughout the year.
During the run up to the Festive Season, new enquiries for properties are generally expected to be relatively low. However, during that time we received significant numbers of new enquiries from serious, motivated and very able buyers.  These new buyers' details have been added to our ever-expanding list of clients eagerly awaiting news of any new properties that may be coming to the market early in the New Year.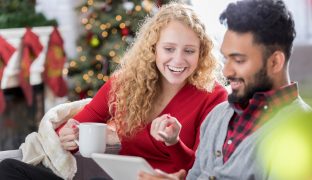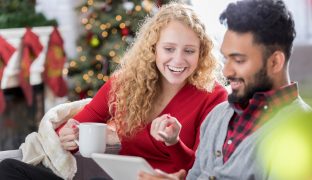 Buyer Profiles
The profile of buyers remains consistent. The vast majority of enquiries come from cash buyers looking for second homes on or near the water. These enquiries are driven by the lifestyle benefits of owning a private corner of the Norfolk Broads. The ability to generate additional income by letting a waterside property as a holiday rental is also a benefit for many but not all.
Some clients are keen to secure a main residence on the Broads.  They are taking the opportunity to re-evaluate their lifestyle and take advantage of more flexibility, such as working from home or second home with a waterside view.
Enquiries continue to come in from all over the country, and beyond! There is a particularly high increase in prospective purchasers who are based in the south east of England. Many of which are looking to be able to reach a second home on the Norfolk Broads within a few hours.
Looking at a selection of recently agreed sales, buyers have come from as far as Hertfordshire, Essex, Kent, London, Suffolk, Cambridgeshire, Lancashire and the Highlands of Scotland. Only one of these properties was purchased as a permanent residence. The rest are a combination of second homes and holiday lets.  Most of these are being bought by cash buyers.
Of this selection, 70% resulted in sales being agreed at the full asking price, or above.
Whilst the south east offers a rich seam of potential buyers, recent enquiries have also come in from such far flung locations as Miami, Monaco, Singapore and China. One client, currently based in the United States was in the area viewing properties over the festive period.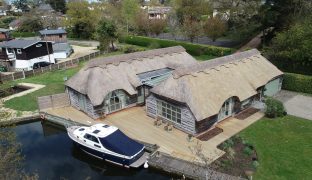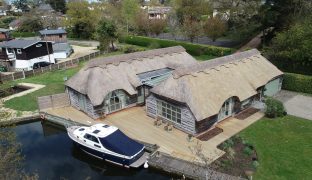 Marketing your property
The key to maximising your property's exposure is to ensure that the online presentation for your property is of the very highest standard. We believe we offer the highest quality interior photography, external aerial imagery, interactive virtual tours and professional property video packages at no extra cost.
View an example of our interactive virtual tours
View an example of our property video package
How we launch newly listed properties has been influenced by the upturn in demand for properties on or near the water.  Once you have instructed us, and have approved our marketing details, we approach all the contacts that we have registered with us in our client bank. We hold a detailed a list of prospective buyers looking specifically for waterside property in Norfolk and Suffolk.
Whilst we contact our prospective buyers, we also of course list your property on our well known and established Waterside Estate Agents website which appears at the top of the first page of Google-related searches.  In addition we list your property across all the major property portals such as Rightmove, Zoopla and  Primelocation.  Your property will also be promoted across our social media platforms.
We expect that the demand for high quality waterside properties throughout Norfolk and Suffolk, will continue to be high.
Lifestyle and investment will continue to be the main driving forces in the waterside market. Buyers are keen to secure properties now, in time for use during the summer months, if not before!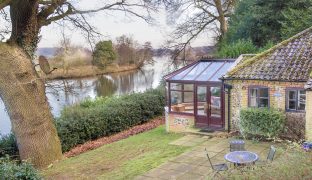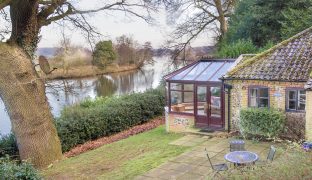 Thinking of selling your property?
The message remains clear. If you are thinking of selling a waterside property there has never been a better time!
No need to wait until the Spring, market conditions are perfect right now!
Here's what our customers say…
"Thank you so much for all the hard work you have put in to help push the sale through for me in record time. I really appreciate how accommodating and helpful you have all been."
Ms Fox
"Thankyou Waterside for selling my property. I have found the whole experience very helpful and no complaints. 10 out of 10 from me. "
Mr Britton
"May we thank everyone at Waterside Estate Agents for making the selling of our home a very simple process for us. The potential buyers were vetted so that there were no time wasters. Everybody who was booked to come arrived on time. The photos etc were done very professionally without any fuss. We never chased anything relating to the sale, Waterside did everything that needed to be done. Everyone in the office was friendly and so helpful. We would definitely recommend Waterside to people looking to sell. First class service. THANK YOU."
Mr and Mrs Greatbanks
"There was a consistently professional approach to the sale. Good attention to detail from start to finish."
Mr and Mrs Boast
"Waterside Estate Agents were very efficient with good communications and did their very best to secure the best price possible for our property. We are very pleased with the level of service and would have no hesitation in using them again. "
Mr and Mrs Wilkes
"It would be hard to improve your service as I have been kept up to date with information at all times during the sale of my property. As we live some three hours away from the recent property sale it was greatly appreciated that local tradespeople were arranged by yourselves to enable the sale. Great to deal with Philip and Robert with their help and knowledge of the property. "
Mr and Mrs Staines
"Excellent service from the Waterside Estate Agents team. Phil and Robert worked together to actively follow up enquiries and kept us updated on sales interest right through to completion. We couldn't have asked for better support."
Mr and Mrs Tredwell
"The team at Potter Heigham were very friendly, approachable and professional. The whole process of buying our mooring plot went very smoothly and I would recommend using Waterside. Thank you."
Mr Dangerfield
"Waterside Estate Agents provided us with a first class service on the sale of our mooring plot. We were informed of all viewings and cannot fault any of the process. Communication between us, our purchaser and the agents was constant and informative. We would not hesitate to use Waterside in the future. "
Mr and Mrs Thomas
"Throughout the whole process of selling our property Waterside provided a very professional approach to the whole process. The response to our original enquiry was prompt and the service provided by Philip and Robert was excellent. We were kept appraised of the progress of the sale on a regular basis."
Mr and Mrs Thornton
Previous
Next